Winnebago Adventurer Exterior Options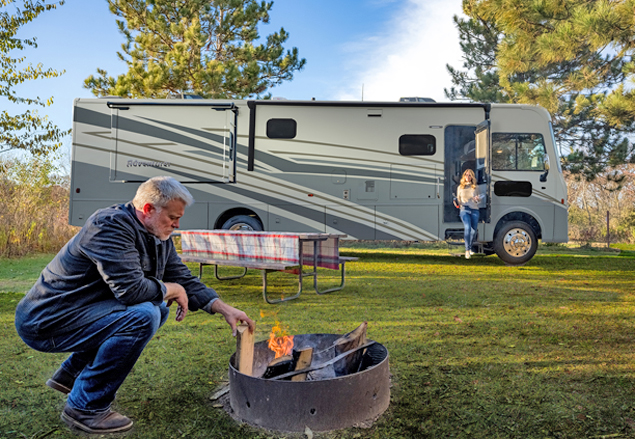 The Winnebago Adventurer is available in 4 exterior Full Body Paint options.
The gas powered Adventurer is loaded with features and amenities typically reserved for diesel pushers, including full body paint with chrome mirrors, a standard exterior entertainment center and much more. If you prefer a gas coach but want diesel level amenities the Adventurer is built for you!
Full-Body Paint

Winnebago Adventurer Night Sky Exterior

Winnebago Adventurer Silver Mist Exterior

Winnebago Adventurer Wedgewood II Exterior

Winnebago Adventurer Steel Grey Exterior